Cllayees 72 Pcs Assorted Animal Pencil Erasers Toy Set, Car Puzzle Erasers Toys for Kids Reward Party Favors (Animal and Car)
Posted On April 10, 2020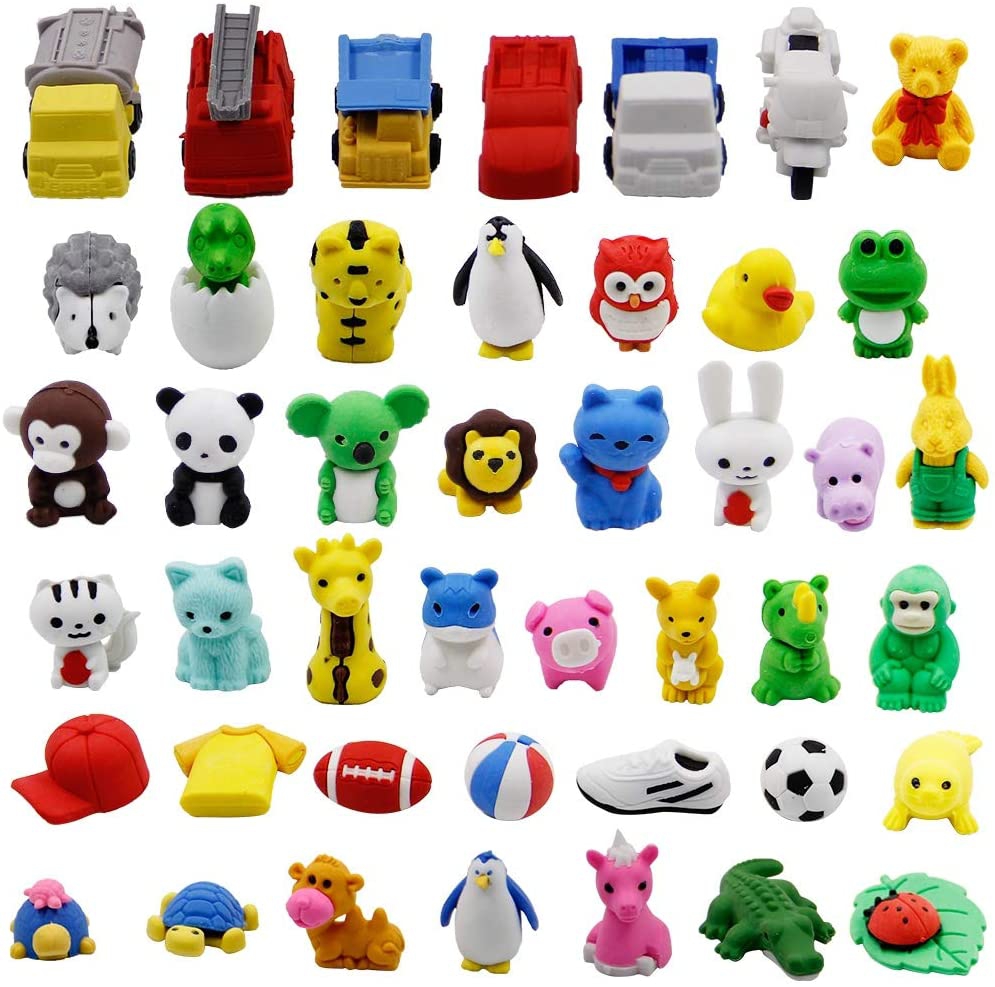 $14.99
Get Fast, Free Shipping with Amazon Prime
& FREE Returns
Practical & Interesting – The package includes 72 pcs simple puzzle toys in realistic and cute animal and car shape. Each of them can be taken apart and reassembled, just like puzzles.
Food Collection – Large assortments of cat, turtle, duck, monkey, dinosaur and variety of cars. Our Erasers Set is great for collection as well as entertainment on a plane or train ride.
Safe – Made of non-toxic and latex-free high quality material which is safe for both you and kids. It is safe to play as games and toys. Also, it can erase pencil mark easily.
Educational Tool – Our Erasers Set helps to develop kids' creativity, patience, and hand-eye coordination. The bright colors and attractive figures all draw kids to the fancy world.
Multiple Use – Our Erasers Set is great for party favors, collectible, etc. It is a must have for any treasure box, classroom treats or stocking fillers at school or party. Besides, our Erasers Set can also be used as decorations for classrooms and offices.